Food & Treats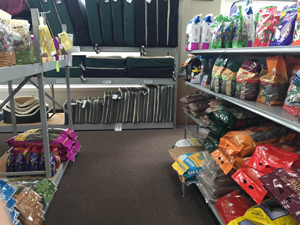 There are so many different kinds of foods for pets out there today that it's enough to make your head spin sometimes. But not to worry! We've done the hard part already! We are constantly researching the latest foods and keeping up to date on the brands we know and your pets love. Feeding a healthy holistic diet can help prevent all sorts of health issues, including: preventing allergies, urinary tract problems, itchy skin and hotspots, ear infections, hip and joint issues, tear stains, and all sorts of digestive issues.
There are lots of things to consider when choosing a new food for your pet, such as their previous diet, age, weight, breed, and of course, their activity level. We are more than happy to help find the food that fits just right, so don't hesitate to ask one of our knowledgeable staff members what the best option for your special pet is!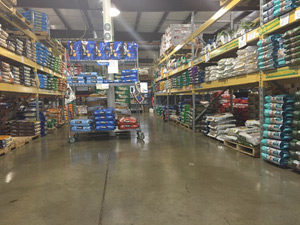 • We don't have the food you're looking for? No Worries! We can special order any food you like just for you! The only brands we cannot provide are prescription brands. However, we can show you many holistic options for you to consider using instead.
• Feel like trying something really wild? Take your dog or cat back to their roots and try Blue Ridge Beef Raw diets using 100% real meat!
Who doesn't love a tasty treat every now and then? Your pet feels the same way! We provide a wide selection of healthy treats; all of which come from the U.S.A. for only the best tasty goodness. The most common problems we hear are due to pet allergies. So be sure to check their treats to make sure that they're consistent with your pets dietary needs.
Want more information? Check out our article, Six Things to Consider When Choosing Pet Food, by our very own, Mark Williams!
Brands We Carry